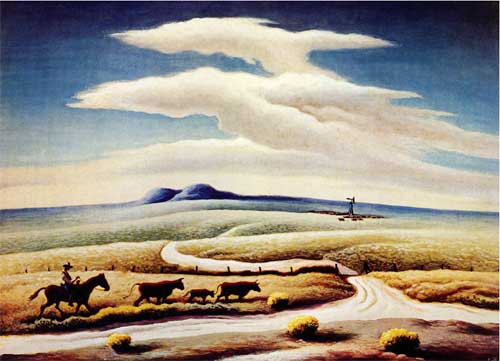 "Farming looks mighty easy when your plow is a pencil and you're a thousand miles from the cornfield."--Dwight D. Eisenhower
"Second to agriculture, humbug is the biggest industry of our age."--Alfred Nobel
For additional quotations, check out the Library's list of quotation resources here.
Agriculture is part of the School of Environmental, Physical & Applied Sciences within the College of Health, Science, and Technology. Students may pursue undergraduate degrees in Agriculture Business, Agronomy, Horticulture, Animal Science, and Agriculture Mechanization through this department. To read more about the Agriculture faculty, programs, and scholarships, click here.
Effects of Climate Change on Agriculture, Land Resources, Water Resources, and Biodiversity
This assessment (published in 2008) is based on extensive review of the relevant scientific literature and measurements and data collected and published by U.S. government agencies. Written by a team of 38 – scientists and researchers from universities, national laboratories, non-government organizations, and government agencies – the authors are experts in the fields of agriculture, biodiversity, and land and water resources. To generate this assessment of the effects of climate and climate change, the authors conducted an exhaustive review, analysis, and synthesis of the scientific literature, considering more than 1,000 separate publications.